Description
Hikvision ColorVu 1080P Full HD 7 Camera's + 8CH Turbo HD 4K Lite DVR System with Installation Sri Lanka Best Price – Home Security Solution – 2 Years Warranty…
Hikvision ColorVu Turbo HD cameras provide bright color video images 24/7, even in the lowest-light conditions. This powerful ability to capture details in low lighting comes from two specific breakthroughs in hardware technologies: advanced lenses and high-sensitivity sensors. In contrast to conventional lenses, ColorVu lenses are equipped with a super-aperture, reaching up to F1.0, which allows more light to enter the lens so that imaging brightness can be increased. The high-sensitivity sensor demonstrates a new light-collection structure that vastly improves the utilization of light.
Welcome to a new age of night vision technology
The importance of having a security camera that can keep a watchful eye on your property during the night can't be overstated, and we've just added a whole new dimension to night time security monitoring with Color Night Vision.
See The Difference, See The Details

Darkness provides cover for theft, trespassing, and other crimes.
When using a conventional camera with infrared lighting for night monitoring, people, vehicles, or other important objects are blurry and blend into the background, making it difficult to identify details.
Color-related information is crucial for many scenarios and are a great asset for data and analyses. However, conventional cameras often lose important details when rendering only black and white images. ColorVu Technology is our solution to this common challenge faced by many security system users.
A difference maker
Color night vision could end up being the difference you need. The darkness of night provides extra cover for intrusions and theft. If an incident should ever occur, ColorVu Technology may provide you and the authorities with critical information such as the color of clothes or the color of a car.
Security at your fingertips With the Hik-Connect App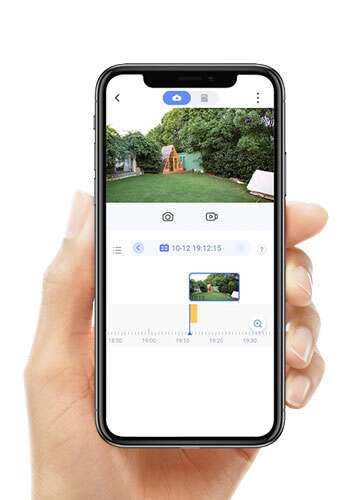 you can capture, save, protect, and share what's valuable to you.
---
Features
Day and Night functionality – records in Color during daytime and Nighttime.
True color information – Accurate color rendering – Excellent performance in low-light environments
More details – Clearly captured color information and richer details compared to black and white imaging
1080P Full HD High video resolution – gives an 1080P Full HD resolution results in accurate picture and color representation.
Better visual experience – Balanced brightness – F1.0 super aperture and advanced sensor guarantee realistic rendering
2D / 3D digital noise reduction – gives quality enhanced clear images / videos
Experience enhanced clarity and capture important details at night thanks to Hikvision exclusive ColorVU Night Vision.
What's Package Includes?
Hikvision 8 Channel 1080P Turbo HD 4K Lite DVR Model-DS-7108HQHI-K1– 1 Nos
Hikvision 1080P 2MP Turbo HD ColorVU Cameras Model-DS-2CE10DF0T-PF– 7 Nos
WD / Seagate 1TB Hard Disk Drive – 1 Nos
12V – 10Amp Power Supply- 1 Nos
70 meters 3C2V 100% Copper Video Jelly Cable, Power Cables and hardware Items (Trucking/Conduit/Flex/Screws ,etc.) with Installation
Installation and Commissioning :
Our highly trained staff know how important it is to install that meet your specific requirements and make sure to methodically place cameras for maximum coverage as well as program them for optimal usage.
This package included Video & Power cable with hardware installation, if exceed cable length specifed on the package, additional pay for Rs. 580.00 (per meter) Cabling will be calculated per meter basis – Include with 3C2V 100% copper 75 Ω coaxial jelly field video cable, Kelani / ACL / sierra twisted twin 0.5mm power cable, pvc casing, upvc conduits, screw and nails, wall plug, blank plate, wire tie, wiring tape, flexible conduit, labour charge.
Internet connection to be provided by customer at installation site
Existing TV or Monitor can be used as display unit
For further information and clarifications on CCTV Package Components please call us on 0773387697
Warranty & After sale service :
Two (02) years warranty for DVR and Camera's against manufacturing defects.
One (02) years One to one replacement warranty for Hard Disk Drive against manufacturing defects.
Lifetime Free Help desk support – Our operatives will be on hand to provide telephone support.
ENERGY CCTV SECURITY CAMERA SOLUTION – Office hours:
Monday – Friday: 9.00 AM – 5.00 PM | Saturday: 9.00 AM – 2.00 PM | Sunday / Poya Day: Closed
---
Hikvision DS-2CE10DF0T-PF 2 MP ColorVu Fixed Mini Bullet Camera Specification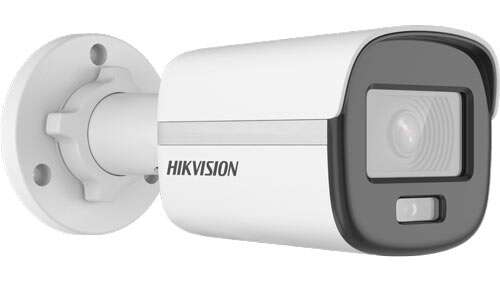 High quality imaging with 2 MP, 1920 × 1080 resolution
24/7 color imaging with F1.0 aperture
3D DNR technology delivers clean and sharp images
2.8 mm, 3.6 mm, 6 mmfixed focal lens
Up to 20 m white light distance for bright night imaging
One port for four switchable signals (TVI/AHD/CVI/CVBS)
Water and dust resistant (IP67)
Hikvision DS-7108HQHI-K1 8-ch 4K Lite Mini 1U H.265 DVR Specification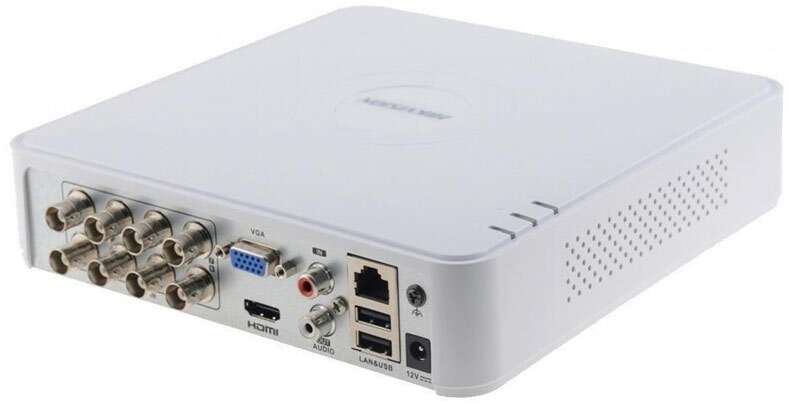 8 channels and 1 HDD mini size DVR
Efficient H.265 pro+ compression technology
Encoding ability up to 1080p @ 15 fps
5 signals input adaptively (HDTVI/AHD/CVI/CVBS/IP)
Up to 12 network cameras can be connected
Compression and Recording
H.265 Pro+ can improve encoding efficiency and reduce the data storage cost
Full channel recording at up to 4 MP lite resolution
Storage and Playback
Smart search for efficient playback
Support the 3rd party cloud storage
Network & Ethernet Access
Hik-Connect & DDNS (Dynamic Domain Name System) for easy network management
Max. 24/48/96 Mbps incoming bandwidth and output bandwidth limit configurable
---