Description
Hikvision 2MP IP CCTV Digital Full HD 5 Camera with 4K Ultra HD 8CH poe NVR package Installation best price in sri lanka
The next generation of security monitoring is here. With industry-leading 4K resolution Network Video Recorder, with this security camera system from Hikvision will bring a whole new level of detail to your security monitoring. It includes our revolutionary 4K capable DS-7600 Series Network Video Recorder (NVR) and 1080P 2 Mega Pixel smart IP bullet security cameras. Whether you are looking to protect your home or small business, this powerful security camera system will help you secure the things that matter most.
What's Package Includes?
Hikvision 8 Channel PoE 4K HD NVR Model- DS-7108NI-Q1/8P/M – 1 Nos
Hikvision 2MP 1080P Digital HD IP Cameras Model- DS-2CD1023GO-I – 5 Nos
Surveillance 1TB Hard Disk Drive – 1 Nos
NVR Power Supply- 1 Nos
50 meters Hikvision CAT 6 Network Cable and hardware Items (Trunking/Conduit/Flex/Screws,etc) with Installation
Installation and Commissioning :
Our highly trained staff know how important it is to install that meet your specific requirements and make sure to methodically place cameras for maximum coverage as well as program them for optimal usage.
This package included Hikvision CAT 6 Network cable with hardware installation, if exceed cable length specifed on the package, additional pay for Rs 780.00 (per meter) Cabling will be calculated per meter basis – Include with Hikvision CAT 6 Network cable, pvc casing, upvc conduits, screw and nails, wall plug, blank plate, wire tie, wiring tape, flexible conduit, labour charge.
Internet connection to be provided by customer at installation site
Existing TV or Monitor can be used as display unit
For further information and clarifications on CCTV Package Components please call us on 0773387697
Warranty & After sale service :
Two (02) years warranty for NVR and IP Camera's against manufacturing defects.
One to one replacement warranty for Hard Disk Drive One Year (01) against manufacturing defects.
Warranty & After sale service :
Two (02) years warranty for DVR and Camera's against manufacturing defects.
One (01) year One to one replacement warranty for Hard Disk Drive against manufacturing defects.
Lifetime Free Help desk support – Our operatives will be on hand to provide telephone support.
ENERGY CCTV SECURITY CAMERA SOLUTION – Office hours:
Monday – Friday: 9.00 AM – 5.00 PM | Saturday: 9.00 AM – 2.00 PM | Sunday/ Poya Day: Closed
Key features:
Hikvision DS-2CD1023GO-I Full HD 2mp IP network H265+ Bullet Outdoor camera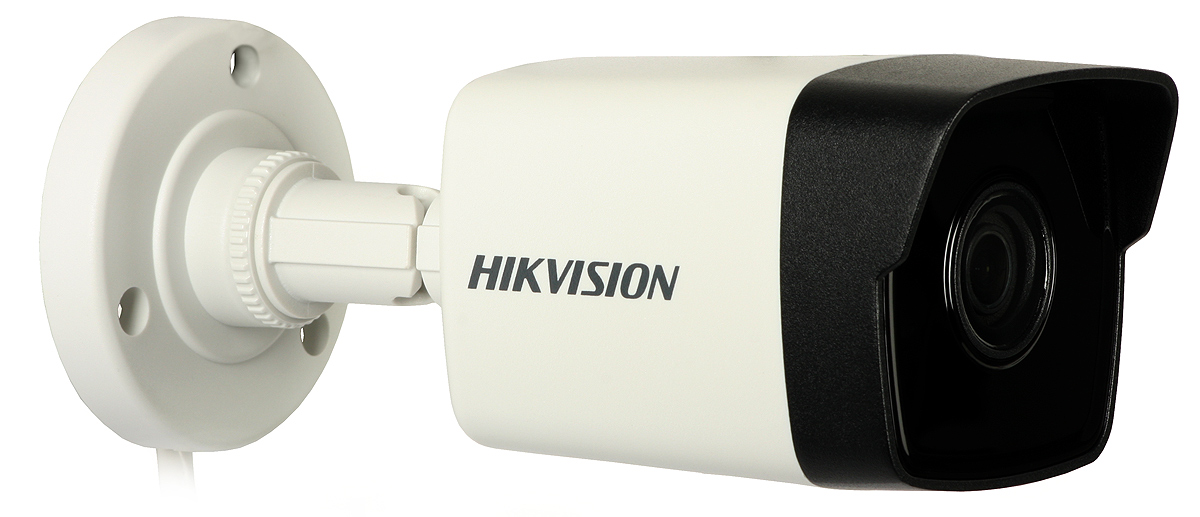 1/2.8″ progressive scan CMOS
3D DNR (Digital Noise Reduction)
1920 × 1080@30fps
Up to 30 m IR range
2.8 mm/4 mm/6 mm fixed lens
PoE (Power over Ethernet)
H.265+, H.265, H.264+, H.264
IP67
Dual stream
Digital WDR (Wide Dynamic Range)
1/2.8″ Progressive CMOS, ICR, 1920×1080:25fps(P)/30fps(N), 2.8mm/F2.0 lens (4/6mm optional), H.265+/H265/H.264+&H.264, IP67, DWDR, 3D DNR, BLC, IR range: up to 30m, DC12V & PoE,Support mobile monitoring via Hik-Connec.
Hikvision DS-7108NI-Q1/8P/M 4K Network Video Recorder with PoE

Hikvision's DS-7108NI-Q1/8P/M Series of 4K Network NVRs let you centrally manage IP camera settings, including configuration, information import/export, real-time information display, two-way audio, upgrade, etc. Connects to Hikvision smart IP cameras to record, play back, and back up VCA alarms. Supports VCA detection alarm. Instantly play back assigned channel during multi-channel display mode. Smart search selected video area, and smart playback improves playback
efficiency.
Up to 8 channel IP cameras can be connected
Supports decoding H.265+/H.265/H.264+/H.264 video formats
Up to 6 MP high-definition live view, storage and playback
Up to 4-ch @ 1080p decoding capacity
Up to 60 Mbps high incoming bandwidth ensures IP cameras can be connected
1 HDD for continuous video recording
Compatible with third-party network cameras
Plug & Play with 8 Power-over-Ethernet (PoE) interfaces
Metal case for professional industry applications.