Description
Best Offer Hikvision Turbo HD 2MP Motion Light 4 Camera with 1080P DVR Package – Best Price Sri Lanka 2 Years Warranty..
WHAT IS PIR AND HOW DOES IT WORK?
The Passive Infrared (PIR) sensor in a video surveillance camera detects intruders by distinguishing IR radiation differences
between human bodies and other objects.

The passive sensor picks up the Infrared heat and turns it into an electrical signal. When the signal strength exceeds a
specified level, the camera triggers the flashing light.
EFFECTIVE, HIGH DEFINITION, SMART TURBO HD PIR CAMERAS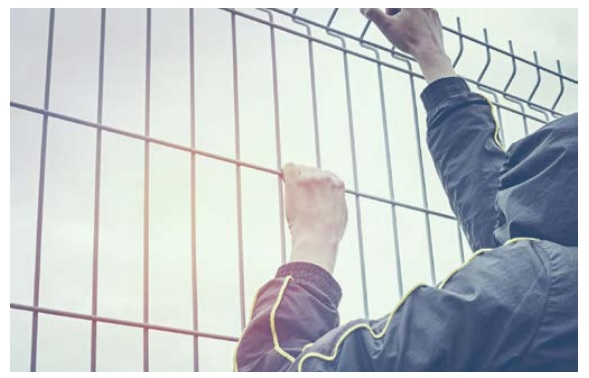 Conventional surveillance cameras are designed to capture video for search and playback. In contrast, Hikvision's PIR-equipped cameras detect intrusions based on invisible heat-data emitted from living beings. With these cameras installed, break-in crimes can go from merely traceable – by video playback – to actively preventable – via triggered alarms.
Hikvision equips its advanced PIR cameras with 2 MP high-definition lenses and built-in PIR detectors that respond to the heat emitted by living bodies. The "Visual Alarm" feature significantly improves the quality of captured images and video evidence for follow-up investigation.
Features

2 MP high performance PIR bullet camera
PIR detection and strobe light alarm to warn off intruders in real time
Strong night performance, capturing images in ultra-low light down to 0.003 lux
Clear imaging even against strong back lighting due to D-WDR technology
3D DNR technology delivers clean and sharp images
EXIR 2.0: advanced infrared technology with 20 m IR distance
Water and dust resistant (IP67)
4 in 1 (4 signals switchable TVI/AHD/CVI/CVBS).
What's Package Includes?
Hikvision 2MP White Strobe Light PIR Fixed Bullet Camera Model – DS-2CE12D0T-PIRL – 4 Nos
Hikvision 4 Channel 1080P Turbo HD DVR Model – DS-7104HGHI-M1 – 1 Nos
500GB Seagate / WD Hard Disk Drive – 1 Nos
12V 4Amp Power Supply- 1 Nos
40 meters 3C2V Video Cable, Power Cables and hardware Items (Trunking/Conduit/Flex/Screws,etc) with Installation
Installation and Commissioning :
Our highly trained staff know how important it is to install that meet your specific requirements and make sure to methodically place cameras for maximum coverage as well as program them for optimal usage.
This package included Video & Power cable with hardware installation, if exceed cable length specifed on the package, additional pay for Rs. 580.00 (per meter) Cabling will be calculated per meter basis – Include with 3C2V 100% copper 75 Ω coaxial jelly field video cable, Kelani / ACL / sierra twisted twin 0.5mm power cable, pvc casing, upvc conduits, screw and nails, wall plug, blank plate, wire tie, wiring tape, flexible conduit, labour charge.
Internet connection to be provided by customer at installation site
Existing TV or Monitor can be used as display unit
For further information and clarifications on CCTV Package Components please call us on 0773387697
Warranty & After sale service :
Two (02) years warranty for DVR and Camera's against manufacturing defects.
One (02) years One to one replacement warranty for Hard Disk Drive against manufacturing defects.
Lifetime Free Help desk support – Our operatives will be on hand to provide telephone support.
ENERGY CCTV SECURITY CAMERA SOLUTION – Office hours:
Monday – Friday: 9.00 AM – 5.00 PM | Saturday: 9.00 AM – 2.00 PM | Sunday / Poya Day: Closed
HIKVISION DS-7104HGHI-M1 4-ch 1080p Mini 1U Lite H.265 DVR
Deep learning based human and vehicle targets classification of Motion Detection 2.0
H.265 Pro+/H.265 Pro/H.265 video compression
HDTVI/AHD/CVI/CVBS/IP video inputs
Audio via coaxial cable
Up to 5-ch IP camera inputs (up to 2 MP)
Up to 1080p Lite@15 fps encoding capability
Max. 1200 m for 720p HDTVI signal
HIKVISION DS-2CE12D0T-PIRL 2 MP White Strobe Light PIR Fixed Bullet Camera
2 MP high performance PIR bullet camera
PIR detection and strobe light alarm to warn off intruders in real time
Strong night performance, capturing images in ultra-low light down to 0.003 lux
Clear imaging even against strong back lighting due to D-WDR technology
3D DNR technology delivers clean and sharp images
EXIR 2.0: advanced infrared technology with 20 m IR distance
Water and dust resistant (IP67)
2 MP high performance CMOS; 1920 × 1080 resolution; 2.8 mm, 3.6 mm fixed focal lens; PIR detection, visual alarm; EXIR 2.0, smart IR, up to 20 m IR distance Turbo HD CCTV PIR Package sri lanka