Description
5MP HD CCTV 6 Camera package with Bulgar Alarm system in sri lanka 25% off Auto activate Alarm System is a state of the art security monitoring and safety  Buy online with a 25% special discount on energycctv.lk, Best Online Deals in Sri Lanka.
What's Package Includes?
Hikvision 8 Channel Turbo HD Acusense DVR Model – iDS-7208HUHI-M1/S – 1 Nos
Hikvision 5MP Turbo HD Cameras Model-DS-2CE16H0T-ITPF– 6 Nos
Seagate / WD 1TB Hard Disk Drive – 1 Nos
12V-10Amp Power Supply- 1 Nos
60 meters 3C2V Video Cable, Power Cables and hardware Items (Trunking/Conduit/Flex/Screws,etc) with Installation
Installation and Commissioning :
Our highly trained staff know how important it is to install that meet your specific requirements and make sure to methodically place cameras for maximum coverage as well as program them for optimal usage.
This package included Video & Power cable with hardware installation, if exceed cable length specifed on the package, additional pay for Rs. 580.00 (per meter) Cabling will be calculated per meter basis – Include with 3C2V 100% copper 75 Ω coaxial jelly field video cable, Kelani / ACL / sierra twisted twin 0.5mm power cable, pvc casing, upvc conduits, screw and nails, wall plug, blank plate, wire tie, wiring tape, flexible conduit, labour charge.
Internet connection to be provided by customer at installation site
Existing TV or Monitor can be used as display unit
For further information and clarifications on CCTV Package Components please call us on 0773387697
Warranty & After sale service :
Two (02) years warranty for DVR and Camera's against manufacturing defects.
One (02) years One to one replacement warranty for Hard Disk Drive against manufacturing defects.
Lifetime Free Help desk support – Our operatives will be on hand to provide telephone support.
ENERGY CCTV SECURITY CAMERA SOLUTION – Office hours:
Monday – Friday: 9.00 AM – 5.00 PM | Saturday: 9.00 AM – 2.00 PM | Sunday / Poya Day: Closed
DVR Key features:
Support H.265 Pro+/H.265 Pro/H.265 video compression
8 channels and 1 HDD 1U AcuSense DVR
False alarm reduction by human and vehicle target classification based on deep learning
Efficient H.265 pro+ compression technology
Encoding abilty up to 8 MP @ 8 fps, 5 MP @ 12 fps
5 signals input adaptively (HDTVI/AHD/CVI/CVBS/IP)
Up to 16 network cameras can be connected.
Up to 10 TB capacity per HDD
How does AcuSense work?
AcuSense technology uses advanced machine vision AI algorithms built into Hikvision security cameras and video recorders to boost home and business security. Check the diagram below for details.

Where to use AcuSense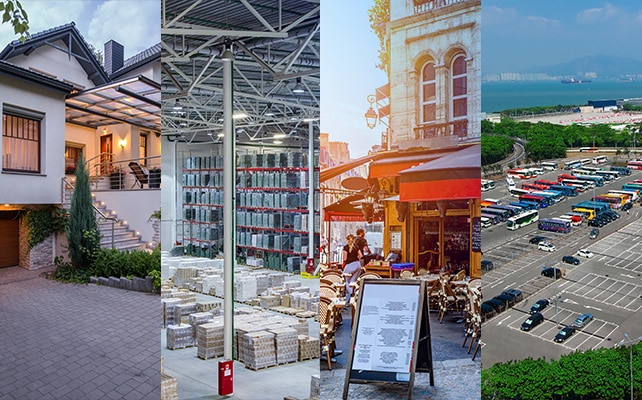 Our customers use AcuSense-enabled products for a wide range of residential and business applications. Hikvision customers are currently using AcuSense technology to protect indoor and outdoor areas at:
Homes
Factories
Warehouses
Shops
Parking areas
And more
Hikvision AcuSense——Powerful False Alarm Reduction
Hikvision DVR Works With

Camera Key features:
The DS-2CE16H0T-ITPF security camera uses an advanced 5 megapixel image sensor. This allows for high quality recording capabilities. If needed, an analog HD security camera such as this can be installed up to 800 feet away from the DVR – making it ideal for monitoring large properties.
Perfect for indoor or outdoor installations
This Bullet security camera is rated IP66, which means that it can endure through virtually all weather conditions. It can even continue to operate in extreme temperatures as low as -22°F (-30°C). It also has exceptional vandal resistance thanks to its sturdy exterior, making this bullet camera a reliable choice for year-round protection.
Reliable security grade hard drive
DVRs such as this are capable of working 24/7 without a break. Thankfully, so is the 1TB hard drive within it. we uses security certified hard drives that are manufactured specifically to meet the high workload demands of continuous security monitoring. This means that you can rely on this professional grade hard drive to safely store weeks (or even months) of security footage. It is also possible to manually upgrade the hard drive within the DVR to a hard drive up to 6TB in size.