Description
Turbo HD 5MP CCTV 2 Camera package with Alarm system with installation in sri lanka
What's Package Includes?
4 Channel 4K Turbo HD DVR Model-DS-7204HUHI/K1– 1 Nos
5MP Turbo HD Cameras Model-DS-2CE16H0T-ITPF– 2 Nos
120db (20W) Alarm Siren with Relay Circuits
Seagate / WD 500GB Hard Disk Drive – 1 Nos
12V-4Amp Power Supply- 1 Nos
20 meters 3C2V Video Cable with Power Cables and hardware Items (Trunking/Conduit/Flex/Screws,etc) for 20m Installation
Installation and Commissioning :
Our highly trained staff know how important it is to install that meet your specific requirements and make sure to methodically place cameras for maximum coverage as well as program them for optimal usage.
This package included Video & Power cable with hardware installation, if exceed cable length specifed on the package, additional pay for Rs. 530.00 (per meter) Cabling will be calculated per meter basis – Include with 3C2V 100% copper 75 Ω coaxial jelly field video cable, Kelani / ACL twisted twin 0.5mm power cable, pvc casing, upvc conduits, screw and nails, wall plug, blank plate, wire tie, wiring tape, flexible conduit, labour charge.
Internet connection to be provided by customer at installation site
Existing TV or Monitor can be used as display unit
For further information and clarifications on CCTV Package Components please call us on 0773387697
Warranty & After sale service :
Two (02) years warranty for DVR and Camera's against manufacturing defects.
One to one replacement warranty for Hard Disk Drive 1000GB Two (02) years and 500GB One Year (01) against manufacturing defects.
Value Added Security Products (Toll apply):
Create a personalized Smart Home system by pairing your system with up to 2 Wi-Fi Camera's.
Upgrade layer of security with Hikvision Acusense DVR and the motion-activated LED warning lights and siren to deter uninvited visitors.
Upgrade Built-In Microphone Audio Camera's – This will provide you with an extra layer of information or evidence, such as voices, that would not be there with only the video footage itself.
LED Wide Screen Monitors, DVR Safety Cabinet, Power Backup System, –  Accessries
Link Your Camera's System with Hikvision Intrution Alarm System – Adding Additional of security with fully Automated triggered siren to deter uninvited visitors.
For further information and clarifications on Value Added Security Products – please call us on 0773 387697
ENERGY CCTV SECURITY CAMERA SOLUTION – Office hours:
Monday – Friday: 9.00 AM – 5.00 PM | Saturday: 9.00 AM – 2.00 PM | Sunday/ Poya Day: Closed
DVR Key features:
Support H.265 Pro+/H.265 Pro/H.265 video compression
Support HDTVI/AHD/CVI/CVBS/IP video input
Max. 2 IP cameras input (up to 8 MP)
4 Analogue TVI inputs
Max. 800 m for 1080p and 1200 m for 720p HDTVI signal transmission
Up to 10 TB capacity per HDD
Hikvision DS-7204HUHI-K1 is a 4-channel CCTV 4K DVR capable of recording surveillance video provided in HD-TVI, AHD, CVBS and IP standards. The maximum recording resolution is 8MP@15fps, however channels 1 – 4 can support 5MP@25fps. In the case of VGA / WD1 / 4CIF / CIF resolutions, the maximum frame rate is 25 fps.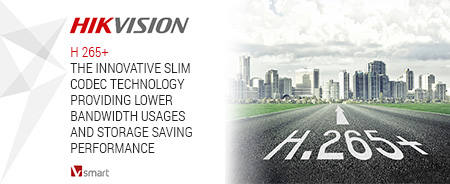 The DVR can record one or two video streams (primary and/or secondary) from each channel. The video can be compressed with the use H.265 method. Compared with the predecessor (H.264), H.265 can reduce by half the data stream, which translates into proportional savings of the disk space or extended data retention time. H.265+ can further minimize the streams in typical video surveillance scenarios.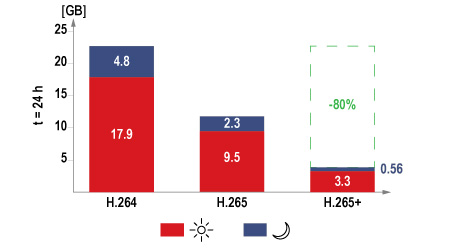 The recording can be performed in different modes: continuous, motion detection (with pre- and post-event recording), alarm (with pre- and post-event recording), or continuous recording with special parameters in the case of specific events. Each channel can be configured individually in this aspect. It is possible to increase the frame and bit rates, independently of the continuous recording settings. After the occurrence of an event (motion detection, camera tampering etc), the NVR automatically switches to the event-recording mode (usually with higher parameters). During the rest of the time the recording is carried out in the continuous mode. The increased parameters just before and after the event allow to play back every second of the period with high detail and smoothness, while the recordings between events may have a much lower performance, taking significantly less space on the storage media.
The iVMS 4200 client software enables users of HIKVISION devices to manage them in IP networks. The software allows for configuration and management of NVRs/DVRs, IP and analog cameras (in hybrid systems). The iVMS 4200 utility can remotely manage up to 256 devices, with the use of up to 4 monitors. Oner monitor can display up images from up to 64 cameras. Aside from system configuration and live monitoring, the utility can be used for remote playback, notifying, two-way audio transmission, creating multi-level e-maps.
Hik-Connect is a mobile application, intended for smartphones running Android or iOS operating systems. It can be used for remote live viewing of images from DVRs, NVRs, network cameras via Wi-Fi, 2G or 3G networks, and for playing back recorded video files. The application connects with the devices by IP addresses and/or through the P2P cloud.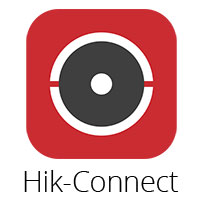 Hik-Connect
 is also the name of network service intended for Hikvison devices. The service is based on data processing in the cloud and integrates the following functions:
Remote access through the cloud
It allows access to the device without having an external IP address and when simplicity is the most important thing. Only the basic configuration of the network is required. The application on a PC or smartphone connects with the device via P2P cloud service.
DDNS assigns a fixed domain name to dynamically changing IP addresses (Dynamic DNS). This feature is useful when the ISP does not provide users with a fixed IP address. The condition for using DDNS is having a public IP address and providing access from the external network to the appropriate ports of the NVR (server and http, by default 8000 and 80). The connection is possible via a web browser, client application on a PC and on smartphones.
Advanced applications for organizing and operating video surveillance systems
This article provides an overview of applications dedicated for installers and users of Hikvision-based video surveillance systems.
SADP (Search Active Device Protocol) is a free and simple to use utility for searching Hikvision IP cameras and Hikvision DVRs/NVRs in the local network. The network device search tool can also be used for modification of network parameters of the Hikvision devices, including the change of passwords or recovery of default passwords. Detailed information on the software and its use is contained in the SADP application – LAN tool for organizing CCTV systems based on Hikvision devices article.
DVR Specifications – DS-7204HUHI/K1:
Video/Audio Input
Audio Input:
4-ch
Video Compression:
H.265 Pro+/H.265 Pro/H.265/H.264+/H.264
Analog and HD-TVI video input:
4-ch,BNC interface (1.0Vp-p, 75 Ω)connection
Supported camera types:
Support HDTVI input:8MP, 5Mp,4MP,3MP,1080P/25Hz, 1080P/30Hz,720P/25Hz, 720P/30Hz, 720P/50Hz, 720P/60Hz,
Support AHD input: 5 MP, 4 MP, 1080p25, 1080p30, 720p25, 720p30
Support CVI input: 4 MP, 1080p25, 1080p30, 720p25, 720p30
Support CVBS input
Video Input Interface:
BNC (1.0 Vp-p, 75Ω)
Audio Compression:
G.711u
Audio Input Interface:
RCA (2.0 Vp-p, 1 kΩ)
Two-way Audio:
1-ch, RCA (2.0 Vp-p, 1 KΩ), (using the 1st channel of audio input)
Video/Audio Output
Frame Rate:
Main stream:
8 MP@8fps/5 MP@12fps/4 MP@15fps/3 MP@18fps
1080p/720p/WD1/4CIF/VGA/CIF@25fps (P)/30fps (N)
*: 8 MP@8 fps is only available for channel 1 of DS-7204HUHI-K1.
Sub-stream:
WD1/4CIF/CIF@25fps (P)/30fps (N)
Video Bit Rate:
32 Kbps-10 Mbps
Stream Type:
Video/Video&Audio
Two-way Audio:
1-ch, RCA (2.0 Vp-p, 1 kΩ) (using the audio input)
Audio Output:
1-ch RCA(Linear, 1kΩ)
Audio Bit Rate:
64kbps
Dual Stream:
Support
Synchronous Playback:
4-ch
Network management
Remote connections:
32
Network protocols:
TCP/IP, PPPoE, DHCP, Hik-connect Cloud P2P,DNS, DDNS, NTP, SADP, NFS, iSCSI, UPnP?, HTTPS,ONVIF
Hard Disk Driver
Interface Type:
1 SATA Interface
Capacity:
Up to 10 TB capacity for each disk
External Interface
Network Interface:
1; 10M / 100M self-adaptive Ethernet interface
USB Interface:
2 USB 2.0 Interfaces
Serial Interface:
1; standard RS-485 serial interface, half-duplex
General
Power Supply:
12V DC
Consumption:
≤ 10W(without hard disks)
Working Temperature:
-10 oC to +55 oC (14 oF to 131 oF)
Working Humidity:
10% to 90%
Dimensions:
315 × 242 × 45 mm (12.4 × 9.5 × 1.8 inch)
Weight:
≤ 1.16 kg (2.6 lb)
Hikvision DVR Works With

Camera Key features:
The DS-2CE16H0T-ITPF security camera uses an advanced 5 megapixel image sensor. This allows for high quality recording capabilities. If needed, an analog HD security camera such as this can be installed up to 800 feet away from the DVR – making it ideal for monitoring large properties.
Perfect for indoor or outdoor installations
This Bullet security camera is rated IP66, which means that it can endure through virtually all weather conditions. It can even continue to operate in extreme temperatures as low as -22°F (-30°C). It also has exceptional vandal resistance thanks to its sturdy exterior, making this bullet camera a reliable choice for year-round protection.
Reliable security grade hard drive
DVRs such as this are capable of working 24/7 without a break. Thankfully, so is the 500GB hard drive within it. we uses security certified hard drives that are manufactured specifically to meet the high workload demands of continuous security monitoring. This means that you can rely on this professional grade hard drive to safely store weeks (or even months) of security footage. It is also possible to manually upgrade the hard drive within the DVR to a hard drive up to 6TB in size.