Description
Hikvision 5MP CCTV 4 Camera package with Alarm system in sri lanka 25% off Buy a brand new Turbo HD Security System with Alarm system online for the lowest price in Sri Lanka at energycctv.lk
Package Includes,
Hikvision 4 Channel 4K Turbo HD DVR Model-DS-7204HUHI/K1– 1 Nos
Hikvision 5MP Turbo HD Cameras Model-DS-2CE16H0T-ITPF– 4 Nos
WD Purple 1TB Hard Disk Drive – 1 Nos
12V-4Amp Power Supply- 1 Nos
120db (20W) Siren Alarm – 1 Nos
40 meters 3C2V Video Cable with Power Cables and hardware Items (Trunking/Conduit/Flex/Screws,etc) for 40m Installation
Installation and Commissioning :
This package included 40 meters of cable with hardware installation, if exceed of 40 meter cable installation length additional pay for Rs 340/- (per metre) Cabling will be calculated per metre basis – Include with 3C2V 100% copper 75 Ω coaxial jelly field video cable, Kelani/ACL twisted twin 0.5mm power cable, pvc casing, upvc conduits, screw and nails, wall plug, blank plate, wire tie, wiring tape, flexible conduit, labour charge.
Internet connection to be provided by customer at installation site
Existing TV or Monitor can be used as display unit
For further information and clarifications on CCTV Package Components please call us on 0778 377990
Warranty & After sale service :
Two (02) years warranty for DVR and Camera's against manufacturing defects only.
Warranty does not include visiting & Service charges, service charges will be pay per visit basis.
ENERGY CCTV SECURITY CAMERA SOLUTION –  Office hours:
Monday – Friday: 9.00 AM – 5.00 PM | Saturday: 9.00 AM – 2.00 PM | Sunday/ Pohoya Day: close
HD Outdoor Camera with Intruder Activated Alarm System
Add a whole new level of defense to your property with this 4 camera package of stand-alone Turbo HD 5 Mega Pixel cameras. this camera will deliver high quality video with outstanding clarity and detail. these cameras are made to stop crime before it even starts. HD resolution 5mp recording, with advanced intruder detection technology and customizable remote-triggered siren.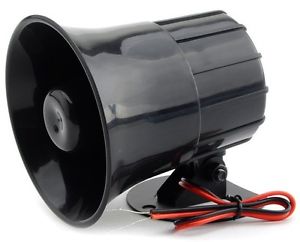 Loud Siren
A remote-triggered siren is also designed to stop trespassers right in their tracks. When intruder is detected within the sensor range the siren is automatically activate, and the system sends an alert to your smartphone, allowing you to remotely access the camera and set off a loud siren to deter crime.
DVR Key features:
Support H.265 Pro+/H.265 Pro/H.265 video compression
Support HDTVI/AHD/CVI/CVBS/IP video input
Max. 2 IP cameras input (up to 8 MP)
4 Analogue TVI inputs
Max. 800 m for 1080p and 1200 m for 720p HDTVI signal transmission
Up to 10 TB capacity per HDD
1 x Alarm Line Out
DVR Specifications – DS-7204HUHI/K1:
Video/Audio Input
Audio Input:
1-ch
Video Compression:
H.265 Pro+/H.265 Pro/H.265/H.264+/H.264
Analog and HD-TVI video input:
4-ch,BNC interface (1.0Vp-p, 75 Ω)connection
Supported camera types:
Support HDTVI input:8MP, 5Mp,4MP,3MP,1080P/25Hz, 1080P/30Hz,720P/25Hz, 720P/30Hz, 720P/50Hz, 720P/60Hz,
Support AHD input: 5 MP, 4 MP, 1080p25, 1080p30, 720p25, 720p30
Support CVI input: 4 MP, 1080p25, 1080p30, 720p25, 720p30
Support CVBS input
Video Input Interface:
BNC (1.0 Vp-p, 75Ω)
Audio Compression:
G.711u
Audio Input Interface:
RCA (2.0 Vp-p, 1 kΩ)
Two-way Audio:
1-ch, RCA (2.0 Vp-p, 1 KΩ), (using the 1st channel of audio input)
Video/Audio Output
Frame Rate:
Main stream:
8 MP@8fps/5 MP@12fps/4 MP@15fps/3 MP@18fps
1080p/720p/WD1/4CIF/VGA/CIF@25fps (P)/30fps (N)
*: 8 MP@8 fps is only available for channel 1 of DS-7204HUHI-K1.
Sub-stream:
WD1/4CIF/CIF@25fps (P)/30fps (N)
Video Bit Rate:
32 Kbps-10 Mbps
Stream Type:
Video/Video&Audio
Two-way Audio:
1-ch, RCA (2.0 Vp-p, 1 kΩ) (using the audio input)
Audio Output:
1-ch RCA(Linear, 1kΩ)
Audio Bit Rate:
64kbps
Dual Stream:
Support
Synchronous Playback:
4-ch
Network management
Remote connections:
32
Network protocols:
TCP/IP, PPPoE, DHCP, Hik-connect Cloud P2P,DNS, DDNS, NTP, SADP, NFS, iSCSI, UPnP?, HTTPS,ONVIF
Hard Disk Driver
Interface Type:
1 SATA Interface
Capacity:
Up to 10 TB capacity for each disk
External Interface
Network Interface:
1; 10M / 100M self-adaptive Ethernet interface
USB Interface:
2 USB 2.0 Interfaces
Serial Interface:
1; standard RS-485 serial interface, half-duplex
General
Power Supply:
12V DC
Consumption:
≤ 10W(without hard disks)
Working Temperature:
-10 oC to +55 oC (14 oF to 131 oF)
Working Humidity:
10% to 90%
Dimensions:
315 × 242 × 45 mm (12.4 × 9.5 × 1.8 inch)
Weight:
≤ 1.16 kg (2.6 lb)

Hikvision DVR Works With

Camera Key features:
The DS-2CE16H0T-ITPF security camera uses an advanced 5 megapixel image sensor. This allows for high quality recording capabilities. If needed, an analog HD security camera such as this can be installed up to 800 feet away from the DVR – making it ideal for monitoring large properties.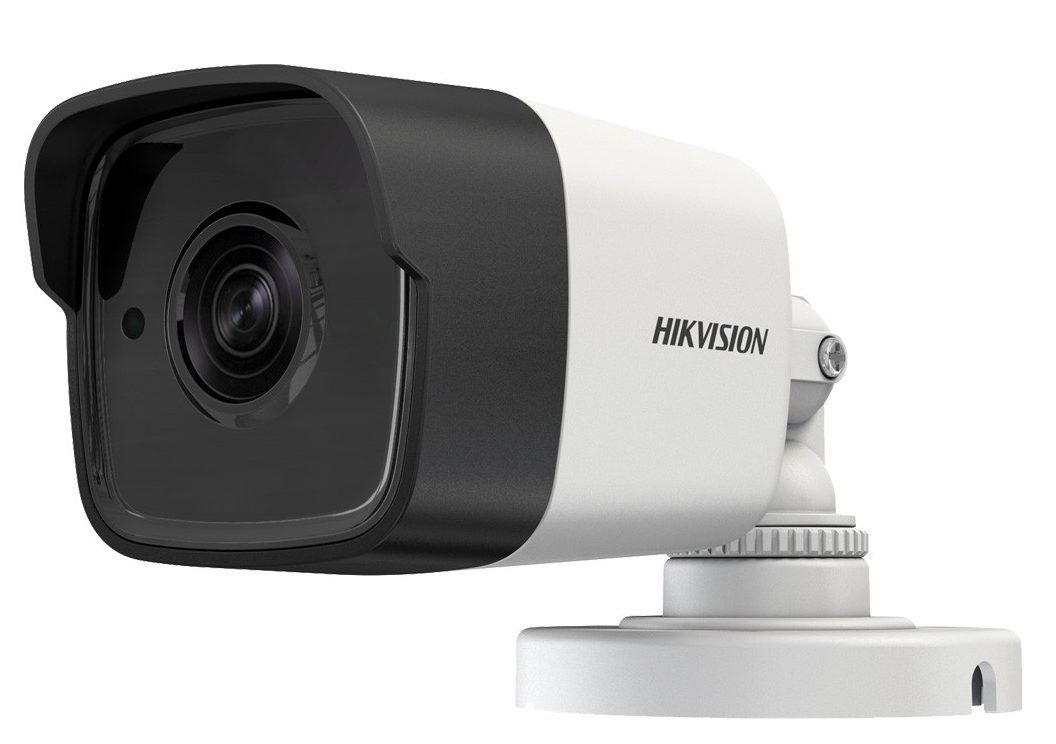 Perfect for indoor or outdoor installations
This Bullet security camera is rated IP66, which means that it can endure through virtually all weather conditions. It can even continue to operate in extreme temperatures as low as -22°F (-30°C). It also has exceptional vandal resistance thanks to its sturdy exterior, making this bullet camera a reliable choice for year-round protection.
Reliable security grade hard drive
DVRs such as this are capable of working 24/7 without a break. Thankfully, so is the 1TB hard drive within it. we uses security certified hard drives that are manufactured specifically to meet the high workload demands of continuous security monitoring. This means that you can rely on this professional grade hard drive to safely store weeks (or even months) of security footage. It is also possible to manually upgrade the hard drive within the DVR to a hard drive up to 6TB in size.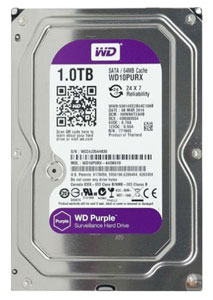 Setup Line Crossing Detection
Security Srilanka – Shop for best Security online at www.energycctv.lk Wide Variety … Wireless Chime Motion Sensor Security Alarm Home System 2 IN 1